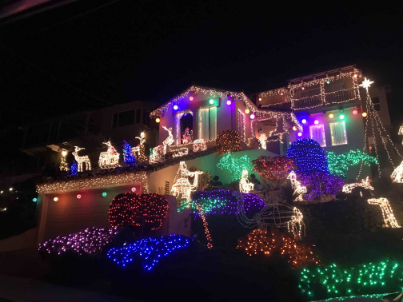 Today, SEDGE THOMSON presents the holiday show where we imagine the gifts you are delighted to hear without knowing it yet!
POLLO DEL MAR - The well-known surf band with Little Drummer Boy; SONOS HANDBELL QUARTET joins them for a carol that's different.
HOLLY NEAR - her clarion voice sings to peace of the season.
PATRICK LENDEZA— The Hawaiian Merry Christmas Mele Kalikimaka.
PETER ROWAN AND HIS CHRISTMAS HILLBILLY REGGAE BAND
With the HOT CLUB OF SAN FRANCISCO, the Christmas Jug Band, and others festive and quick.
It's Sedge's flâneur files.
Insights abound.
Laughs, too. Despite the Scrooging in our nation's capitol, the spirit of Tiny Tim rules all.
With the jingly belled MIKE GREENSILL.