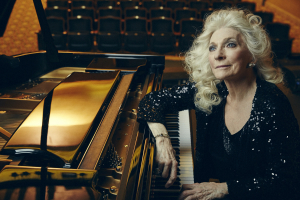 Today, SEDGE THOMSON brings us JUDY COLLINS, whose musical influences shaped her songs, books, filmmaking and activism.
As she embarks on a summer and autumn tour with Stephen Stills at 78 we hear how her blind father instilled a creative fire that's carried her all her life.
Songs and insights abound.
We bring the past and the present to life to guide us to the future.

Sedge Thomson will be at the Great American Music Hall in San Francisco July 29 and 30 for a "Discussion Thingy," the opening act of ZOË KEATING's evenings of her looped cello orchestra. He'll be joined by Zoë and author ELI BROWN and others, For more information and tickets: zoekeating.com/perform.html