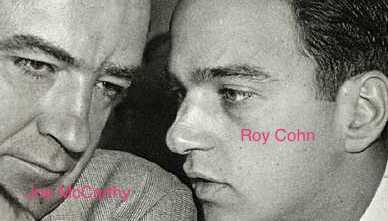 The McCarthy Era Redux - Paranoia to Pronoia
Sedge Thomson presents wisdom for these times. As the NY Times, the BBC, the Guardian, and others are sullied, keep your eyes on how public radio is treated. Weak leaders create fake enemies of the press and others.
ADAM CURTIS -- British filmmaker on the use of fear to rule. His documentaries include The Power of Nightmares, Hyper Normailisation. He studies the use of fear - and lies - that leaders use to mainipulate society;
HAYNES JOHNSON -- Pulitzer Prize winning author of The Age of Anxiety, how the techniques of Roy Cohn and Joe McCarthy are used to create fear -- Hear how the 4 years of the McCarthyism went, and why it resonates today. Roy Cohn was the current president's mentor;
ROB BREZNY, author of Pronoia, ways to find happiness in fraught times. The author proffers ways to look at the world for happiness and gratitude, in a clear-eyed way, glossed, but not Panglossian;
ADAM PHILLIPS - British psychiatrist on staying sane in disruptive times. He's learned much about human behavior and resonses to provocation and the role of fear;
LAURENCE GONZALES - author of Deep Survival describes survival skills and how to anticipate danger. How does one think about the idea of survival in everyday life and prepare for extraordinary circumstatnces.

JUSTIN BUA - Grafitti aristst whose classical art training blended with street smarts and street cred shaped T
he Legends of Hip Hop.
This is real radio, and real ideas, and real people. These moving, engaging and funny conversations about issues of our day are accompanied by great musicians.