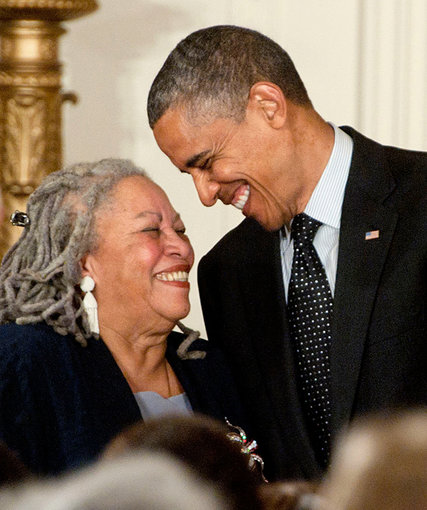 SEDGE this week features two significant, engaging, and funny interviews about freedom, the quest for it, the human practice of enslaving others, and the travails of migration between the US and Mexico. We do not limit ourselves to 140 characters of calculated insults; rather we seek illumination through thoughtfulness, imagination, and humor.

Nobel Laureate TONI MORRISON discusses the human history of slavery and how telling stories and making music keeps human creativity alive in dire times. She is the author of Beloved, The Bluest Eye, and Song of Solomon.

LUIS ALBERTO URREA researched a brilliant and moving account of the "walkers" who seek to cross the infernal heat of the Southwest Desert and encounter the Border Patrol. Luis finds human stories on both sides of the border.

We brace our thoughtful guests with LINDA TILLERY and THE CULTURAL HERITAGE CHOIR, GREG BROWN, and BELA FLECK and VICTOR WOOTEN.

Mike Greensill is our audio gaffer's tape with some gorgeous piano pieces.

Toni Morrison receiving the Presidential Medal of Freedom. Photo courtesy NY Times.