Live from Studio 55 Marin at 1455 Francisco Blvd E, San Rafael! Featuring: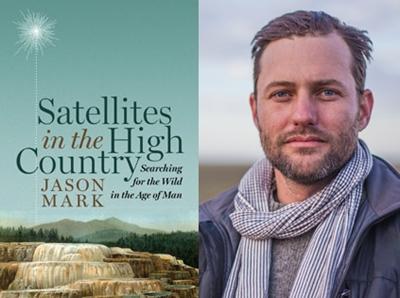 JASON MARK seeks to find out if true wilderness still exists on Earth today in his new book Satellites in the High Country: Searching for the Wild in the Age of Man.
MARGARET WINSLOW, geologist and author of the travel memoir Over My Head: Journeys in Leaky Boats from the Straight of Magellan to Cape Horn and Beyond and forthcoming The Cusp of Dreadfulness: Fifteen Seasons in Tierra del Fuego and Patagonia.
ETHAN RAFAL, photographer and writer behind Shock and Awe, a twelve-year, autobiographical project examining the relationship between protracted war and homeland decay.
LIA ROSE, whose captivating guitar and poetic voice represent a new era of folk songwriting in the San Francisco Bay.
DANIEL CHAMPAGNE, renowned Austrailian singer-songwriter with a reputation of making crowds buzz and jaws drop wherever he goes.
MIKE GREENSILL, our beloved and talented house pianist.